Temps de lecture :
17
minutes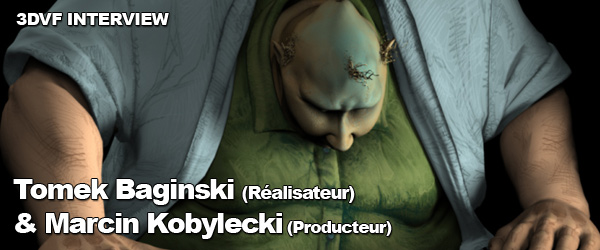 3DVF : How did you proceed to make the animation ?


Tomek Baginski : All is in keyframe. There was 5 animators on the project. Some of them were working on Max and some on Messiah:animate. After making the animation, it was baked into vertex animation and I could put animation from different packages to one scene and render it. A great part of the animation was created on the internet. Animators were working at home, and I was getting only baked files. It was a very comfortable way of transferring data between different programs. Only vertex animation information – no bones, no skin information, no morphs.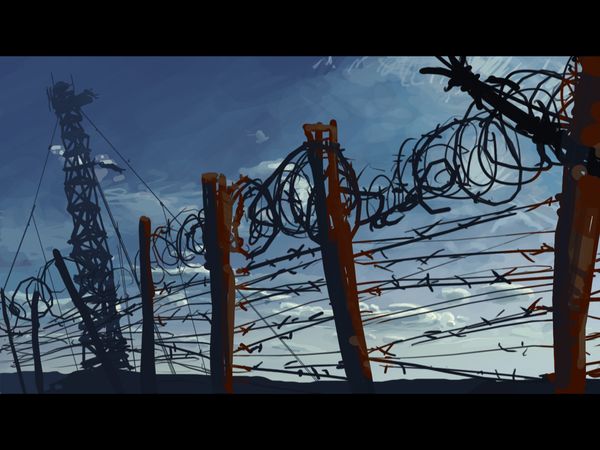 created by Rafal Wojtunik
3DVF : How did you create your textures and what renderer did you use ?
Tomek Baginski : All the textures were painted on Wacom tablet. I decided to use hand-made textures because I really like this kind of work. I think that it is much more interesting to use painted textures instead of photorealistic ones. The picture gets much more original. We have a lot of photorealistic models and textures around. I didn't want to make another photorealistic film.
For rendering we used Brazil renderer in 3dsMax. We had quite simple lightings in this project. Most of the shots were enlightened by two area lights and one skylight, and Brazil is calculating this kind of light quite fast.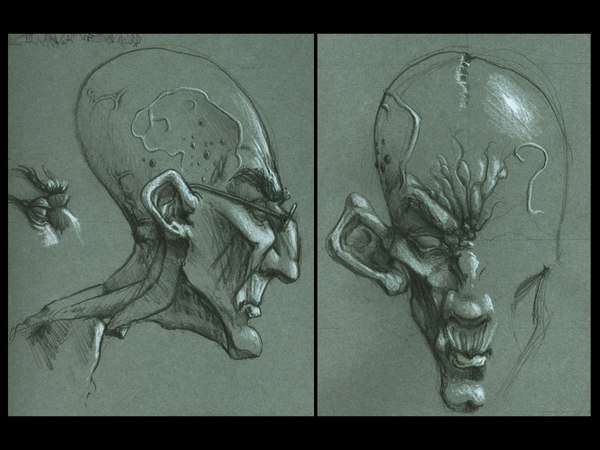 created by Rafal Wojtunik
3DVF : Can you tell us more about human and technical effectives for this project ?


Tomek Baginski : Most of the project was created in free time, by my friends, and a big part it was created on the internet. It wasn't a real production enviroment. The production took 8 months with the team of 15 people. It is quite long for a 6 minutes short but you have to remember about all the obstacles we had to overcome. I think that the same short with the same team, in a normal production enviroment, could be completed in three, four months – and it is the goal I want to reach next time, with my next short.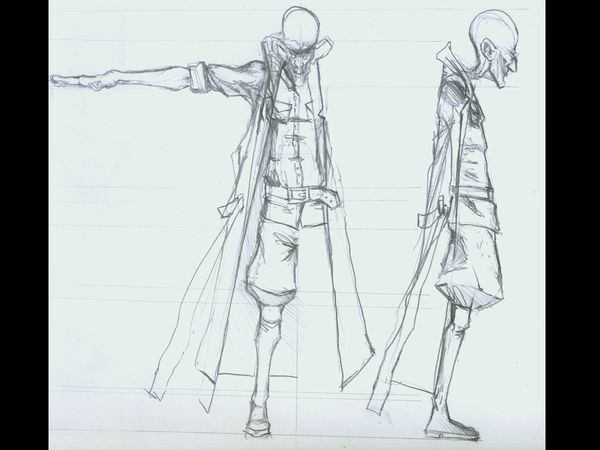 created by Rafal Wojtunik
3DVF : What can you say about the gypsy musical soundtrack?


Tomek Baginski : This gypsy music has been found by my brother, when he was looking for the music piece for Fallen Art. It took 6 weeks to find proper music. We were looking for a music which was not only very good, but is also very cheap ( for short film creators it is very important to not to lose a lot of money ), and the gypsy band « Fanfare Ciocarlia » was the perfect choice.