Temps de lecture :
17
minutes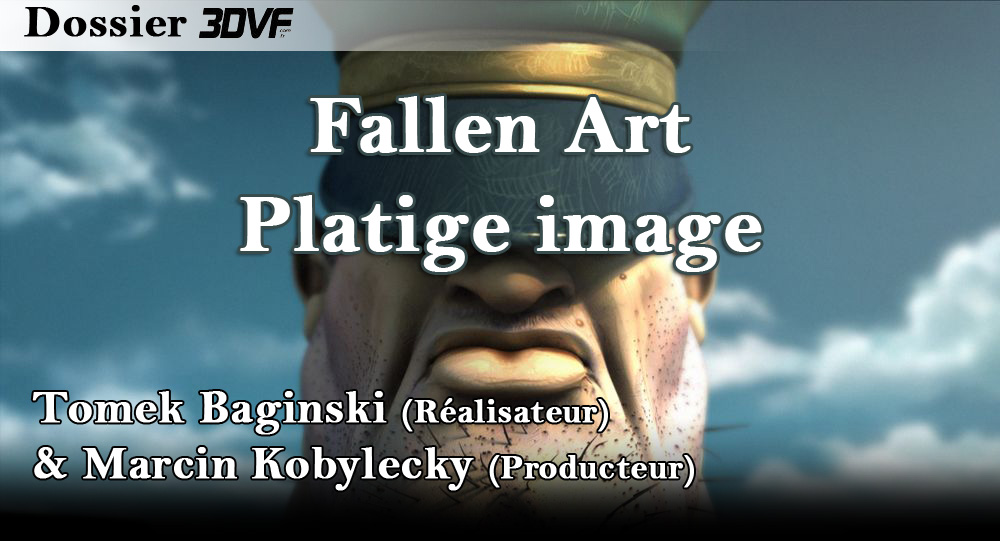 After being nominated at the Oscars and the Siggraph Festvals with its magnificent The Cathedral, Platige Image strikes with a new short film again : Fallen Art.
Quite different from the previous short, Fallen Art is really surprising and satirical, which makes it original. Tomek Baginski, the Director, braves the common sense and discloses a new facet of his art with this funny and mocking feature. Fallen Art has already won the Jury Honors at the Siggraph Festival and is part of the selection at the forthcoming Annecy Festival, which takes place from the 6th to the 11th of June. We wish them all the best, they really deserve it, maybe more…
For more information, go and visit their websites :
Platige Images
The Cathedral
Fallen Art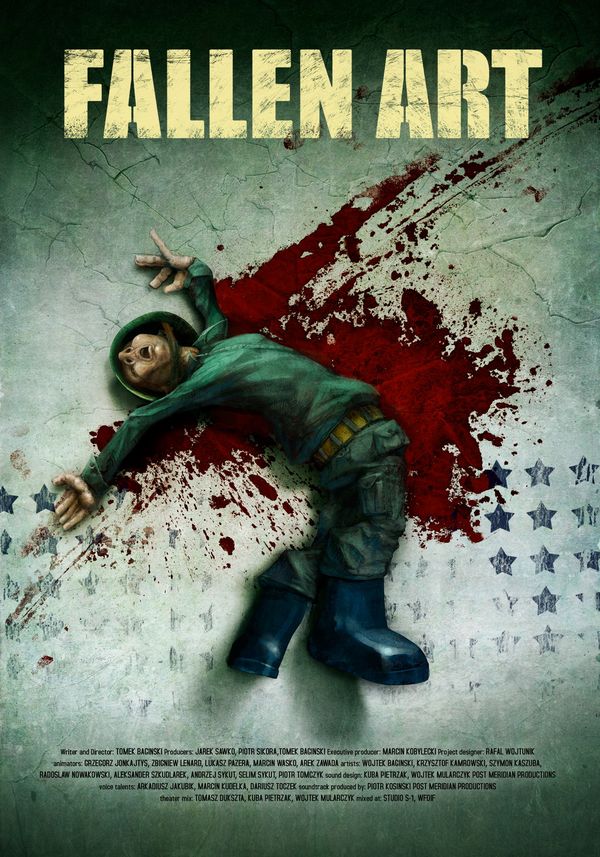 3DVF : Marcin, Tomek, thank you for this moment with you. How did you meet each other?


Tomek Baginski : I don't remeber exactly. It was I think four years ago. I was working on The Cathedral, and Martin was an editor in a polish 3D Graphics Magazine. We met on the 3d graphics conference, talked a little, exchanged our e-mail addresses. It was the beginning.
Martin : As Tomek said it was long long ago in a different galactic.
We tried to do something with Tomek's first theatrical movie but we didn't expect such huge success of The Cathedral. So then we knew that we wanted to do the next animated short, so we thought about Fallen Art , and this movie movie rose up. I think that in the near future we will be able to show next project or projects and maybe it will be something longer that 6 minutes. 😉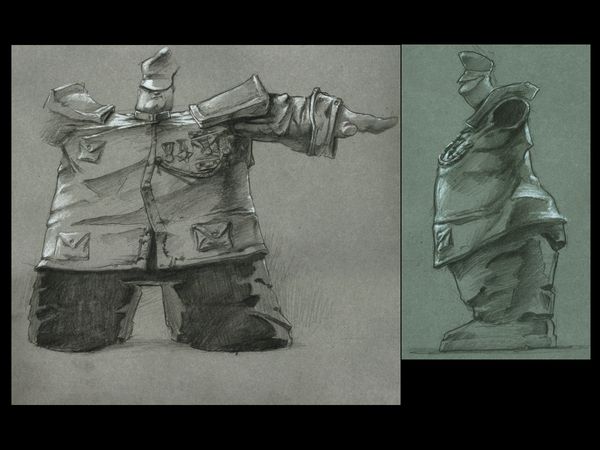 Created by Rafal Wojtunik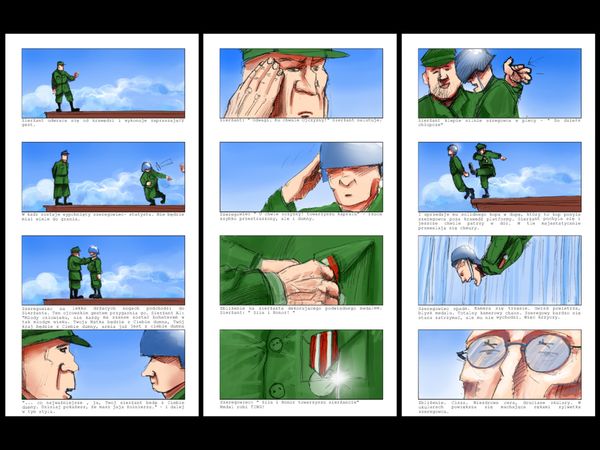 Created by Rafal Wojtunik

3DVF : Could you tell us the story of Platige Image?
Tomek Baginski : Platige Image was founded by two friends, Jarek Sawko and Piotr Sikora, in 1997. Before that, they worked together on first special effects for Polish television in another company. But a few years after they decided to start on their own. I joined them in summer 1998. On those days it was a very small ( 4 people including me ) post-production house. We were doing everything. From tv logos to commercials and special effects for films.
Now there are almost 30 people working in the studio, and some others freelancing through internet, and we are still growing.