Temps de lecture :
< 1
minute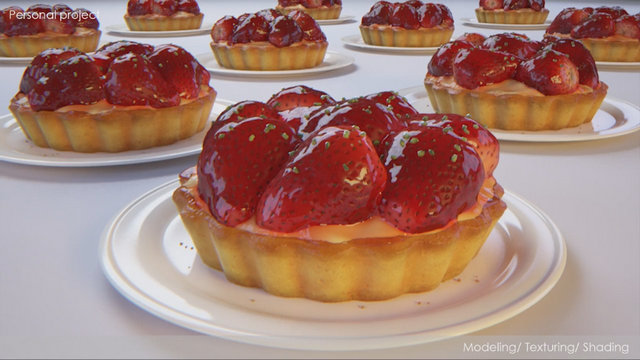 Après des études à Supinfocom, Marie Ayme a rejoint la DreamWorks Dedicated Unit (DDU) en Inde. Après avoir débuté en tant que Final Layout Artist sur Madagascar 3, elle est devenue surfacing/texture artist et a travaillé sur Dragons 2.
Elle nous présente aujourd'hui sa toute nouvelle démoreel ; on y retrouvera notamment le court de fin d'études Tentation, qui a récemment été mis en ligne.
N'hésitez pas à consulter son portfolio, qui revient sur l'ensemble de ses projets.
Breakdown :
Personal Project (2013) : Strawberry Pie, Chubby Dragon (original design Denis Zilber), Telephone, Still life.
Modeling, Texturing, Shading.
Software : 3dsMax, Vray, Mari The Foundry, Photoshop.
Dreamworks Animation (2012) : Madagascar 3 – Europe most wanted
Position : Final Layout Artist
– Set Dressing : Set dress the shot for Lighters with final assets, ensure the continuity of a sequence through the movie.
– Camera Finaling : Finalise cameras throughout the movie, modify animation and shots as animation goes on production.
Software : Maya, Dreamworks Proprietary Software and Linux Environment.
Tentation (2011): Graduation movie from Supinfocom, Arles
Credits : Loris Accaries, Marie Ayme, Claire Baudean, Audrey Janvier
Position : Co-directing, rigging and skinning of the characters, environment research and modeling, props modeling, 2D and 3D animatics.
Software : 3dsMax, Photoshop.
Sabotage Studio (Paris) (2010) : TF1 Advertisement's shorts
Intership – Modeling
software : 3dsMax