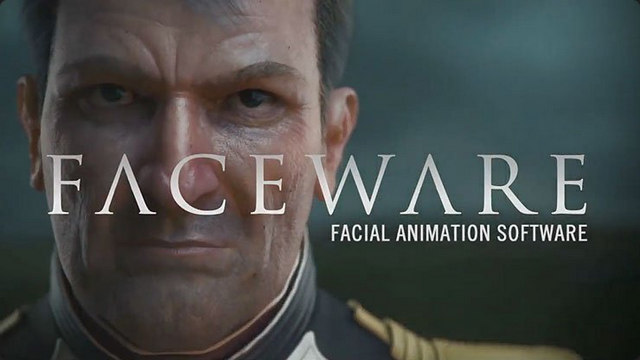 La société Image Metrics, connue pour sa technologie d'animation faciale et ses services pour l'industrie du loisir, annonce la création d'une nouvelle entreprise : Faceware Technologies Inc.
Comme son nom l'indique, cette spin-off sera le revendeur du logiciel d'animation Faceware.
Selon le communiqué, le but est de faire en sorte que chaque société puisse se focaliser sur un marché différent : Image Metrics se concentrera sur le secteur de l'animation grand public et de la reconnaissance faciale ; Faceware Technologies se focalisera sur le secteur de l'animation professionnelle.
Les engagements actuels liés à Faceware (clients, partenariats) sont bien évidemment conservés, et sont transférés à Faceware Technologies.
Voici le communiqué complet :
IMAGE METRICS ANNOUNCES SALE OF FACEWARE TECHNOLOGY AND CREATION OF SPIN-OFF COMPANY — FACEWARE TECHNOLOGIES INC. 
Image Metrics to Focus on Delivering Technologies to Consumers; FTI Will Manage and Market FACEWARE to the Professional Animation Market
SANTA MONICA, Calif. — January 19, 2012 — Image Metrics, Inc., a provider of digital facial animation technology and services for the entertainment industry, today announced the sale of its industry leading FACEWARE™ product line to a newly formed spin-off company – Faceware Technologies Inc. (FTI).
The key purpose of the transaction is to enable each company to focus on delivering separate products and services to different markets. Image Metrics will continue to expand its focus on delivering products based on its consumer animation and facial recognition technologies. The company offers such leading products as PortableYou™, apps like its newly released interactive digital comic book Zombie Wars and new products to be announced.  
FTI will focus on offering FACEWARE to professional animation organizations. Existing FACEWARE customer and partnership relationships will continue with FTI. The new company will immediately generate revenue as it continues to deliver the FACEWARE technology to its existing client relationships.
« This transaction is a great opportunity for both Image Metrics and Faceware Technologies Inc. because each company can focus on delivering exceptional products and services to its target customers and enable both companies to unlock faster growth potential in each market, » said Robert Gehorsam, CEO of Image Metrics. « Image Metrics will now aggressively build out a set of remarkable products and technologies that will continue to transform how online users express themselves, communicate and interact. »   
Ron Ryder, currently CFO and COO of Image Metrics, will lead FTI during a transitional period.
« FTI is perfectly poised to deliver FACEWARE and our supporting products and services to our customers and certified partners, » said Ryder. « There will be no interruption to the pace of innovation in the product line during 2012 and beyond. »
Image Metrics technologies are behind many award-winning projects from renowned customers and partners, including: Activision Blizzard, Rockstar Games, Microsoft, 2K Sports, Electronic Arts, Ubisoft, SEGA of America, Sony, Bethesda Softworks, Bungie, Blur Studio, Atomic Fiction, Double Negative, Motion Theory and Moving Picture Company.
No further restructuring is expected and both companies will be located in Santa Monica.
Further details of the transaction are not disclosed.
About FACEWARE™
The latest version of the technology, FACEWARE 3.1, is the result of more than a decade of animation technology development and production experience creating AAA game titles, Oscar-winning films and Grammy-winning music videos. FACEWARE utilizes a marker-less video analysis technology and artist-driven performance transfer toolset to deliver ultra-high-fidelity, truly believable facial animation in a fraction of the time of traditional and alternate methods. FACEWARE™ offers studios full creative flexibility, empowering them to handle all creative decisions and iterations in-house.
About Image Metrics, Inc.
Founded in 2000, Image Metrics has pioneered the field of 3D facial animation through its revolutionary technologies. The company provides complete solutions for the videogame, film, television and commercial markets, and through its consumer products, enables Internet users to create new immersive experiences in games and social networks.  Over the past decade, Image Metrics has established itself as the go-to leader in the TV, film, game development and Web content industries with clients such as Activision Blizzard, Rockstar Games, Microsoft, 2K Sports, Electronic Arts, Ubisoft, SEGA of America, Sony, Bethesda Softworks, Bungie, Blur Studio, Atomic Fiction, Double Negative, Motion Theory and Moving Picture Company. Image Metrics is headquartered in Santa Monica, California, with its R&D center located in Manchester, UK. For more information, please visit www.Image-Metrics.com.