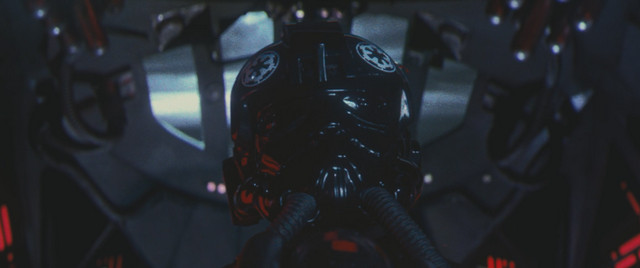 Réalisé par une équipe de fans de la saga, Call of The Empire est un fanfilm situé dans l'univers Star Wars.
Le projet comporte une jolie séquence de course-poursuite, et les effets visuels ont été réalisés à l'aide de Cinema 4D, Arnold, Nuke.
A noter : le réalisateur Trevor Kerr proposera une présentation du projet ce soit à 22h30 heure française, sur //www.c4dlive.com/.
Il évoquera entre autres l'utilisation d'Arnold dans Cinema 4D.
Star Wars – Call of the Empire (Fan Film) from KMD on Vimeo.
Credits:
Created by: Trevor Kerr
Director: Trevor Kerr
Creative Directors: Donnie Bauer, Michael Figge
Producers: Donnie Bauer, Trevor Kerr, Jon Desir
CGI Lead: Trevor Kerr
CGI Modelers: William Tirloy, Ara Kermanikian, Trevor Kerr, Luis Mayorga
Animation: Trevor Kerr
Technical Directors: Trevor Kerr, Michael Figge
IT Support: Roy Chung
Editor: Trevor Kerr
Assistant Editor: Donnie Bauer
Lead Compositor: Trevor Kerr
Compositor: Donnie Bauer
Logo Design: Mark Butchko
2D Design: Donnie Bauer
Audio Engineer: Ian McDaniel (Good Theory Studios)
Sound Designers: Zach Scheitlin, Trevor Kerr
Production credits:
Live Action Director: Michael Figge
Producers: Roy Chung, Ryan Chung, Alex Dolce, Katie Plummer, Kerry Brown
TIE Pilot: Trevor Sovine
Stormtroopers: Kit Sovine, Edgar Alcala
Special thanks:
Optimus Design
Possible Studios
501st Legion
Marcos Fajardo of Solid Angle
Chris Vienneau of Autodesk
This film was created using Maxon Cinema 4d, Arnold Renderer, and Foundry Nuke. Picture assembled in Adobe Premiere and audio mastering completed in Adobe Audition.