Temps de lecture :
2
minutes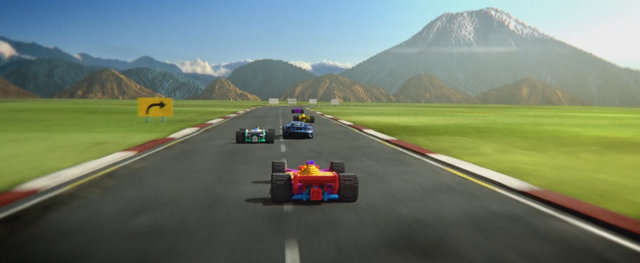 Le studio a52 revient chez 3DTotal sur la création de la cinématique du jeu Forza 6, qui évoque les opus passés.
Forza 6 Legacy from a52 on Vimeo.
Client: Microsoft Xbox
Agency: twofifteenmccann
Chief Creative Officer: Scott Duchon
ACD/Art Director: Ezra Paulekas
Copywriter: Mat Bunnell
Director of Integrated Production: Alex Spahr
Senior Producer: Brandon Romer
Producer: Sarah Sweeney
Business Director: Peter Goldstein
Account Management Supervisor: Bryant Marcia
Assistant Account Executive: EmmaLee Branch
Director of Strategy: Gabrielle Tenaglia
VP Planning Director: Brian Wakabayashi
Brand Strategist: Daniele Dominguez
Production Company: Arts & Sciences
Director: Michael Spiccia
Executive Producer: Mal Ward, Marc Marrie
Line Producer: Ben Scandrett-Smith
Director of Photography: Claudio Miranda
Editorial: Rock Paper Scissors
Editor: Louis-Philippe Charette
Assistant Editor: Lauren Dellara
Producer: Ashley Bartell
Executive Producer: Angela Dorian
VFX Studio: a52
VFX Supervisor: Andy McKenna
CG Supervisor: John Cherniack
2D VFX Artist(s): Andy Rafael Barrios, Matt Sousa, Miles Essmiller, Hugh Seville, Chris Moore, Michael Plescia, Michael Vagilenty, Brendan Crockett, Steve Wolff, Christel Hazard
Finishing: Dan Ellis, Gabe Sanchez, Kevin Stokes
3D Artists: Aaron Baker, Jon Balcome, Mike Bettinardi, Michael Cardenas, Joe Chiechi, Erin Clark, Alyssa Diaz, Tim Kadowaki, Wendy Klein, Lily Morgan, Nathaniel Morgan, Sam Ortiz, Joe Paniagua, Andrew Romatz, Joao Rosa, Ian Ruhfass, Abel Salazar, Kirk Shintani, Andy Wilkoff, Katie Yoon
Concept Design: Ram Bhat, Heidi Berg
Roto Artists: Tiffany Germann
Producer: Stacy Kessler-Aungst
Head of Production: Kim Christensen
Executive Producer: Patrick Nugent
End Titles: a52
Music: "Danger High Voltage" by Electric Six. Remix by Human Worldwide.
Sound Design: Brian Emrich
Mix: Lime Studios
Mixers: Rohan Young, Jeff Malen