Aymeric Auté : In several sequences Parker plays with a fragment of Unobtainium, the famous rock that is so expensive and the first issue of their presence on Pandora. The rock property taken from its fleet of over the base.

Here again I replicated the fragment from the one used on the set.

Modeling quasi-low-poly to be closer than the general shape and generation of a displacement map in photoshop (because after a test in Zbrush I preferred the reflection map generated by my semi-procedural texture), as well as textures and mapping From a photograph taken by us.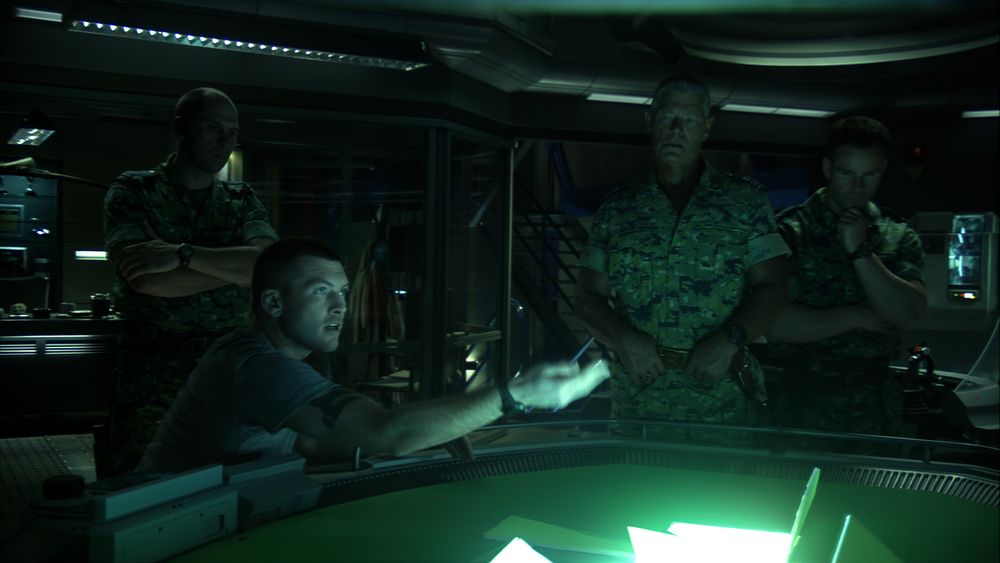 Once all valid, I incorporated into the tracked shots. I also used for the lighting an HDR recreated from photos taken on-set. The same HDR is used for the reflections in the rock. And I recreated a virtual photo studio (vraylights and autoilluminated planes) to adjust the reflection.

I used a low poly Hands to generate the reflection, GI and contact shadow of actor hand into the rock.

I also created the base model to regenerate the blue halo issued by it and receive the reflection of the Unobtainium fragment . I made the rock animation to simulate the zero gravity floating effect generated by the base. Shots rare and interesting because I've almost do everything except tracking and final comp, instead of being confined only has a specific task.




Aymeric Auté : Creation of shaders and lighting for more than 50 shots. During the shooting the inside holotable hardware consist in a green cloth (only the outside of the table is hard). on each shot i had to be closer to the existing lighting (daylight or night, and all internal light source) and in some cases generate the shadow cast by the actors (I uses for this low-poly characters).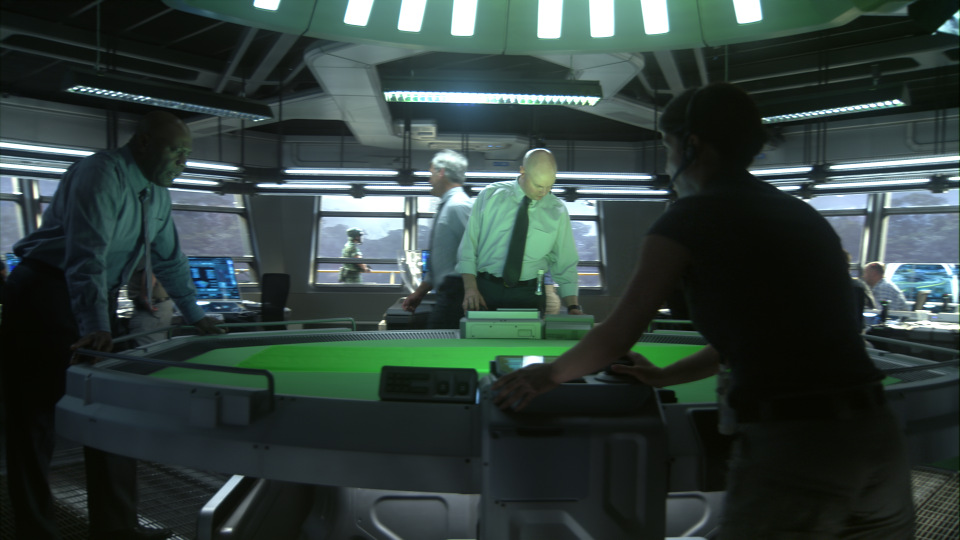 There are over this layer R, G and B beams generating the holographic image (of a transparency and rapidity of the beams and for reasons of computing time I used the good old technique with motion blur multi-pass effect). Hologram for him even as I worked on some shots (animated one) or I have to generate 32k maps (beauty, bump, displace, reflection) that I animated using an internal script linking UVmap modifier to a gizmo.

For closer shots Anselm von Seherr Thoss and Charley Carlat used the vary-proxy to reproduce the jungle and Krakatoa for LIDAR effect (satellite image