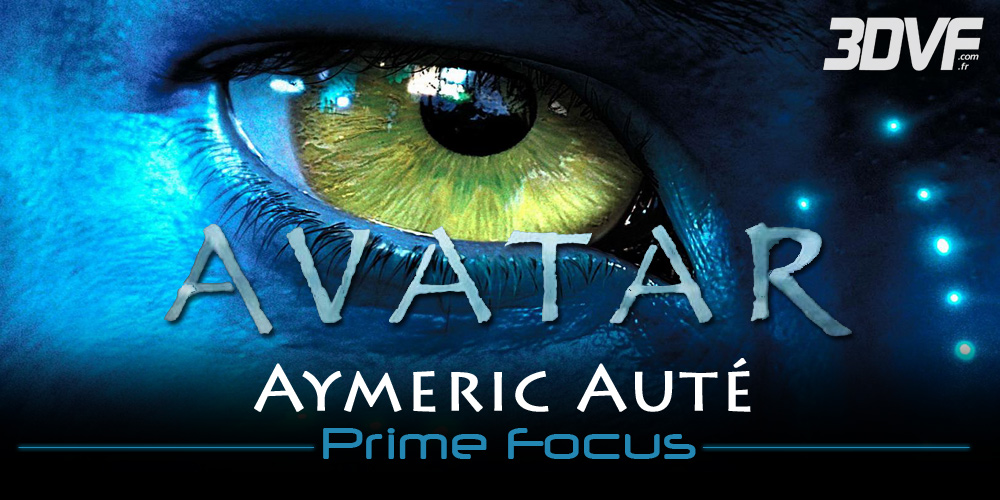 Tout le monde dans la salle a forcément prit le temps d'aller voir au moins une fois la dernière poule aux œufs d'or de James Cameron, le très attendu Avatar. En plus d'un tour de force côté Box Office, (puisqu'en à peine un mois, il a déjà battu son propre record détenu jusque là par Titanic), les moyens mis en œuvre sur ce projet dépassent de loin tout ce qui a pu être créé à ce jour dans l'industrie du cinéma. Nous pouvons recenser tout d'abord la mise au point de la fameuse caméra Stéréoscopique utilisée pour la première fois sur Voyage au Centre de la Terre, mais c'est surtout d'un point de vue 3d, capture de mouvements, intégration et prévisualisation que réside l'une des principales performance du film.

Les deux vidéos ci-dessous vous permettront de mieux comprendre l'ampleur et le potentiel des outils développés sur cette production. Sur cette production, James Cameron ouvre le bal de ce que seront les outils des réalisateurs de demain.
A noter que nous avons l'extrême plaisir de compter quelques francophones dans l'équipe des différents studios qui ont travaillé sur le film. Nous avons donc le plaisir d'inaugurer une série d'interviews de ces quelques privilégiés qui ont eu l'occasion de travailler sur la plus grosse production de tous les temps.
| | |
| --- | --- |
| Making-of Avatar | Le monde de Pendora |
3DVF: Let Aymeric Aute, who works at the studio Prime Focus VFX formerly Frantic. He talks about his career and his experience on the film.

Aymeric, can you introduce yourself to readers 3DVF and tell us more about your background and that which has taken him to intervene at Prime Focus on Avatar ?





Aymeric Auté : I'm 35 years old, I live in LA for 1 year and a half, I'm working for Prime Focus VFX (http://www.primefocusworld.com/), Frantic VFX previously. I am autoditacte in parallel the high school and my studies of geology, I have learned by myself the 3d and after with a group of buddies on montpellier (Puls'art) in 1995.


I then began my career with ups and downs in moving a lot in France - Montpellier, Chambery, Lyon. Then came the opportunity to return to Paris where I became independent. I worked on in interesting projects, as the sequence of Pinball for the Johnny Halliday tour in 2006. Since that time I specialized me in Ligthing and rendering.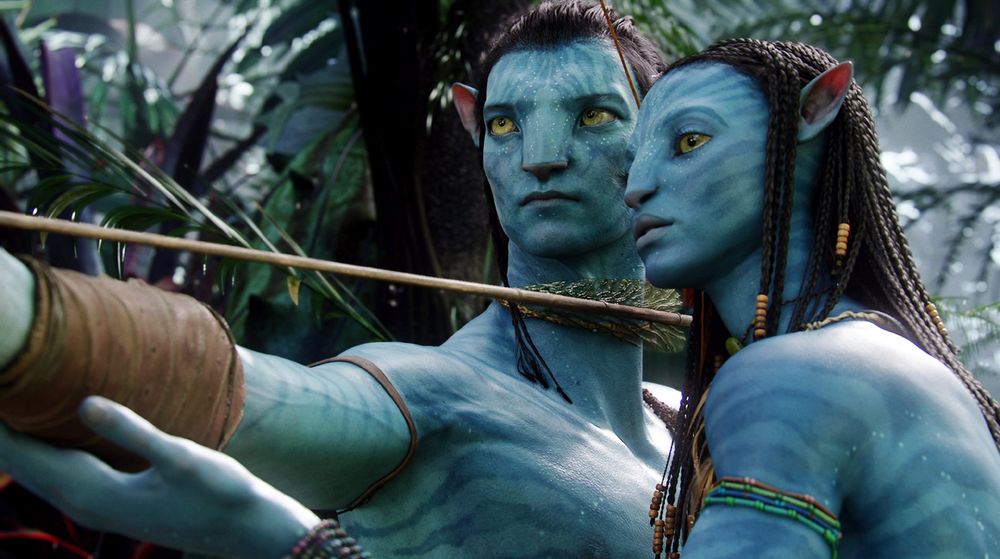 The first script Avatar written by James Cameron

Then I incorporated a real Highlevel team with a strong creative atmosphere. I have really enjoyed that period where i can dig all my creativity and experimenting new technical and artistic stuffs. I invite you to visit their website www.i-reel.fr ...
My desire to move and the dream that I've always had to work for big prod always followed me during this period. I applied to 5 selected studio in Spring 2008. 3 Months after I started on Gi Joe in Prime Focus VFX, the textures, shaders and lighting and rendering on the sequences with Nigthreaven and missiles.
I had to learn the whole process of creation and the pipeline inherent in such large projects (more than 140 shots). Then in April 2009, I integrated the starting team on Avatar.

We worked especially in interior shots with screens and holographic table (op-center, lab, Parker desk, jail) and a huge shot on the tarmac.

I have been responsible for rendering Ligthing under the supervision of Mitch Gates (CG supervisor, Prime Focus VFX) and Chris Bond (President / Senior VFX Supervisor, Prime Focus VFX). On Some shots have also realized the modeling and animation and for the first time a script containing more than 2 lines :).


Aymeric Auté : I had in my hands the original camera , that Jack uses to record his diary (Video Diary) during the film. I maked the 3d models, textures and shaders under 3dsmax2008 and Vray. Once the tracking team has finished its work, it gives me a layout (camera, location and orientation of elements of the scene) in which I place my object and I began the lighting.

I mainly use a Vray-dome light with a HDR map that I've recreated from photographs on-set, as well as vraylights to accentuate certain effects and reflections.
| | |
| --- | --- |
| | |
For my render, I created several passes through VrayRenderelements, which can vary from 5 to 20 depending on the level of detail that you want to manage during compositing. Even if the renderfarm is quite big (200 machines) you are never alone in the stack (other plans and other prod sometimes the studio in parallel) we must optimize the scene and rendering parameters (DMC sampler, Vray-system. ..) to provide a time for composers.

When i lighted the main difficulty comes in managing reflections when rendering stereoscopic for metal objects or transparencies. In fact we submit 2 renders for each shots (right eye and left eye) and the 2 cameras are slightly apart from the one the other with a small offset angle. These 2 parameters vary depending on where the focus point is localized in the 3D scene. So in general we worked on one eye and adjusts the lighting for the second one if there are differences.


Lors du lighting, la principale difficulté vient de la gestion des reflets lors du rendu stéréoscopique pour les objets métalliques ou transparents. En effet, on rend 2 fois la scène (œil droit et œil gauche) et les 2 caméras sont légèrement distantes l'une de l'autre avec un petit angle de décalage. Ces 2 paramètres varient en fonction de là où le point de focus est localisé en 3d dans la scène. Donc en général on se focalise sur un œil et on ajuste le lighting très sensiblement pour le second si il y a des différences.